Responsive Branding is an approach to branding and communication strategy that is agile and adaptable to a changing marketplace. Instead of a rigid brand system, Responsive Branding is an organizational framework of consistent voice, persona, values, and look and feel. It is a way of thinking that responds to the changing nature of the marketplace with a high level of customization targeted to audiences and marketing media. Our research indicates this approach will increase your relevance to your audience.
Branding in the 21st-century is loaded with paradoxes. Yes, you need consistency, but also variety. Yes, you need a voice, but it is one that is sung with many notes. And yes, you need repetition, but repetition filled with diversity.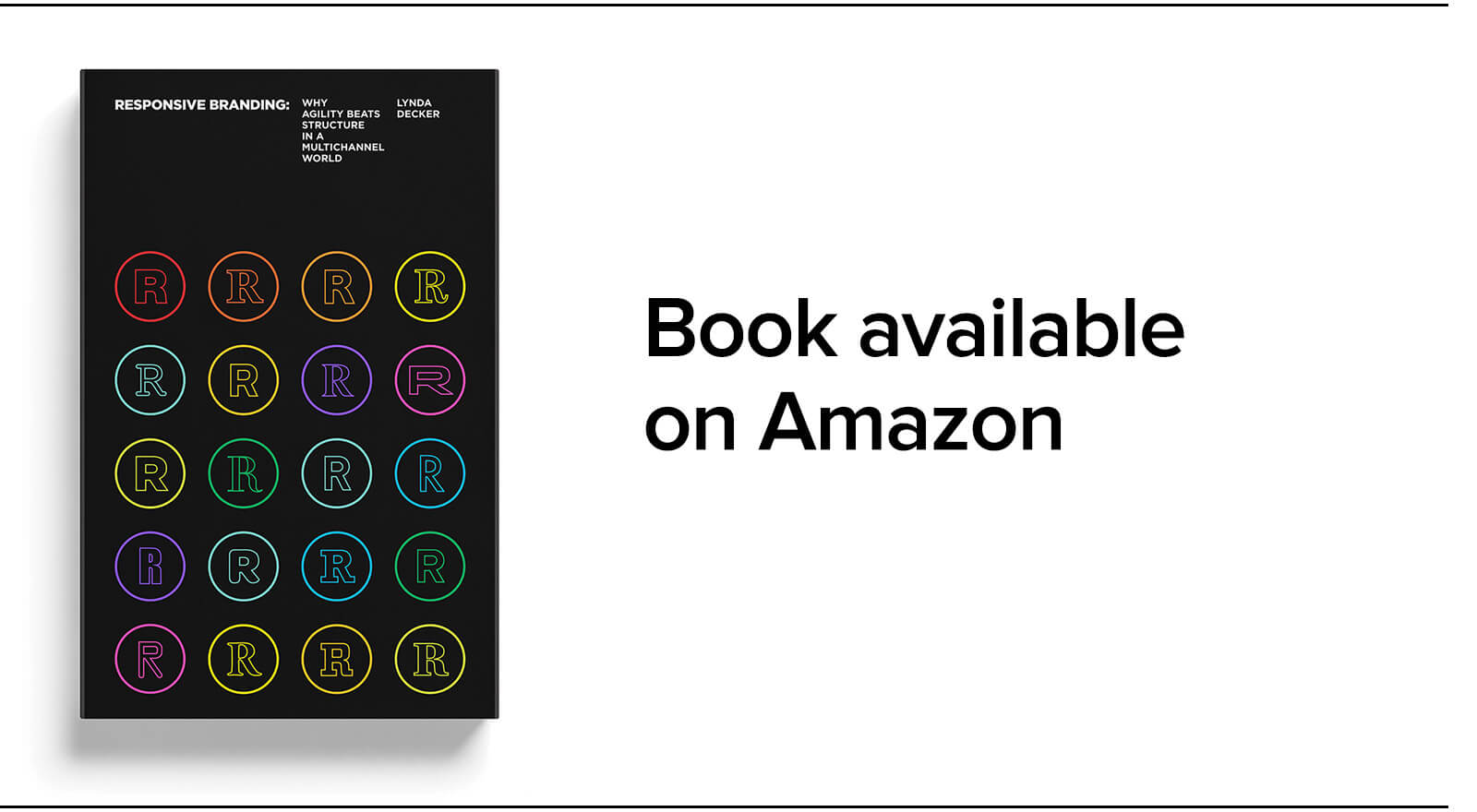 More and more companies find they are struggling for attention in the 21st century hyper-media environment—their old tactics no longer garner the attention they once did. NPR, for example ran a story about Super Bowl advertising. Everyone wants an "Oreo moment." In case you're unfamiliar with the reference, there was a power outage in 2013 at the Superdome in New Orleans in the third quarter. During the 30-minute blackout, Oreo's ad group sent out a tweet of an image of the cookie enveloped in darkness with the caption, "Power out? No problem. You can still dunk in the dark."
That's clever. That's fun. That's the new world order. It was re-tweeted more than 15,000 times and had 20,000 likes on Facebook. Imagine, 35,000 brand ambassadors, all because of a one-off joke by a cookie.
Marketing officers have to be audience focused, with great ideas that are contextual to the delivery channel—that channel might be social, it might be print, it might be environmental, it might be digital, it might be all of the above—variety and creativity is how smart brands dominate. Responsive Branding is a new methodology offering marketers an approach that embraces creativity, leverages media fragmentation and eschews uniformity. It's not easy, but it is very effective.