Challenge
Create awareness and understanding about design solutions for urban resiliency issues in the face of climate change.
Solution
We developed a branded vocabulary to create a vibrant visual system to impact government leaders, developers, architects and community members. We simplified technical information and made it understandable for everyone.
Result
The result is a full communication strategy with digital engagement tools, educational assets and community empowerment resources.
WEDG (Waterfront Edge Design Guidelines) is a program to promote democratic and positive design decisions for coastal cities—decisions that carry critical consequences in a rapidly changing world. How, where and what we design at the water's edge are open questions with profound consequences for our future. With roughly 40 percent of the United State's population living in counties directly on the shoreline, the need to design better waterfronts and protect our coastal infrastructure has never been stronger.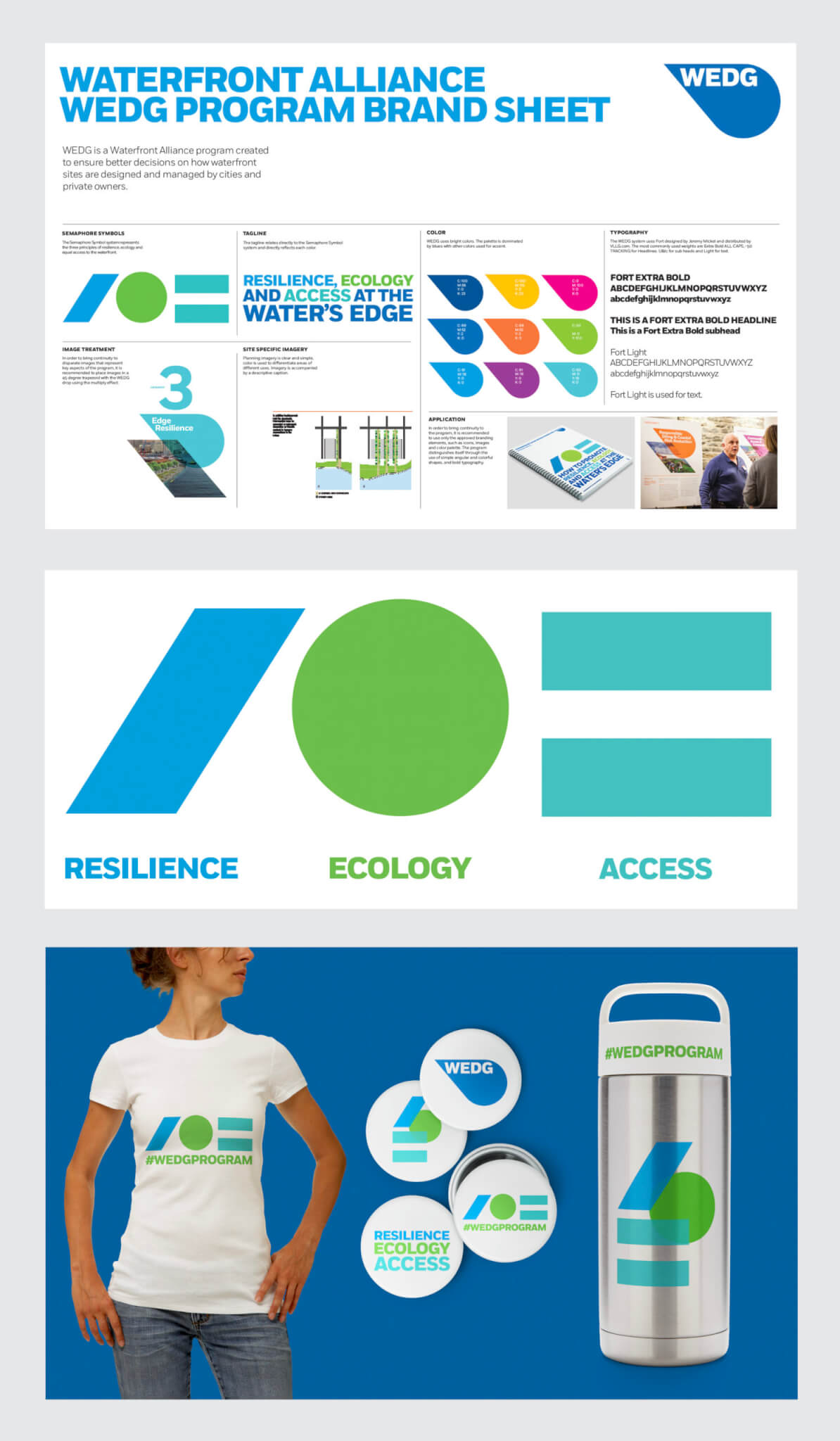 Answering this call, the Waterfront Alliance convened cross-cutting fields of waterfront experts to launch a national version of its award-winning WEDG Program. It is a powerful tool for communities and landowners alike to find common ground at the water's edge to promote ecology, access and resiliency.
Decker Design consistently delivers and is a pleasure to work with. From developing award-winning branding and a complex web portal for our WEDG (Waterfront Edge Design Guidelines) program, to designing an impactful website and branding for our Rise to Resilience campaign, The Decker team has a knack for knowing exactly what we need and executing it beautifully!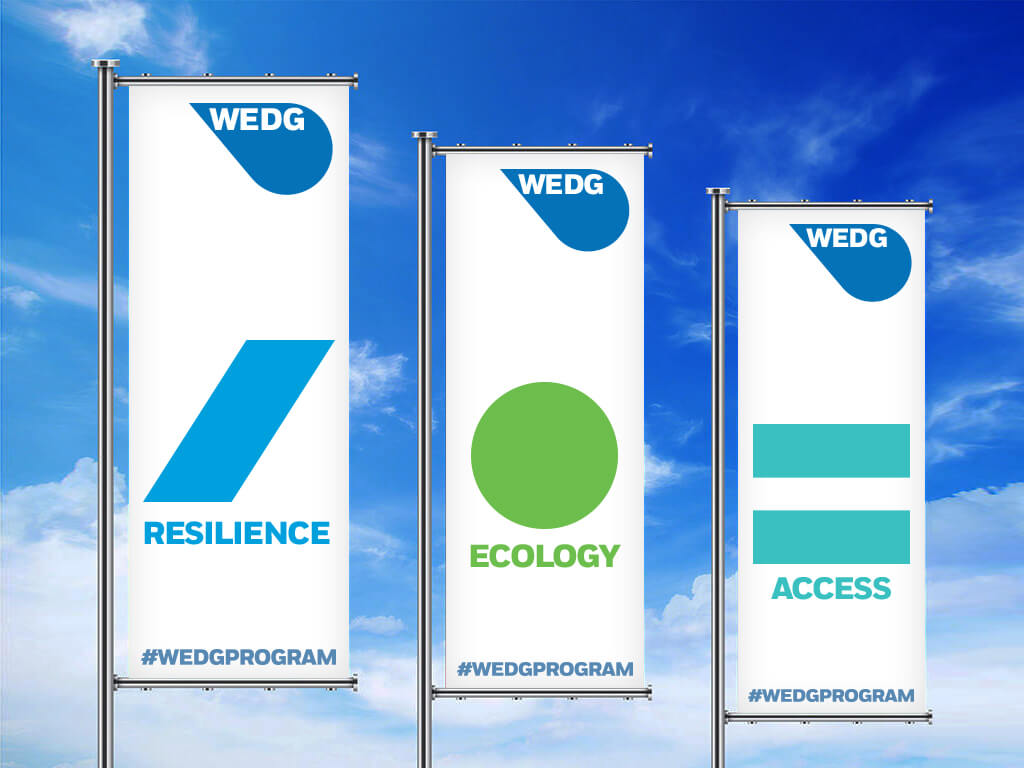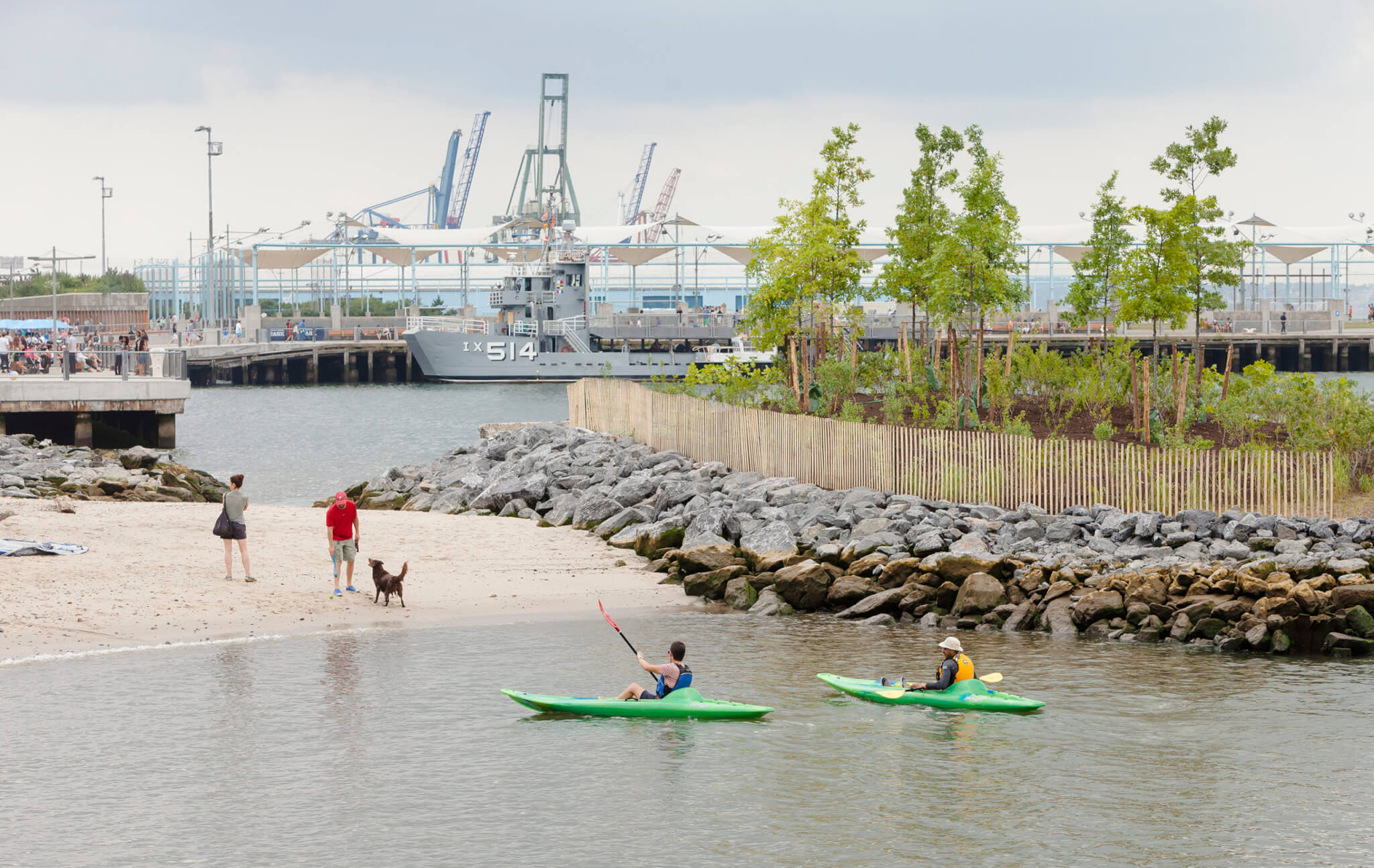 We helped conceptualize WEDG tools that speak compellingly across a wide-ranging audience—from communities, to professionals, to regulators. The result is a suite of branded materials anchored by a system of icons representing the critical goals of the program: resilience, ecology and access for all. These were expanded into a communications program consisting of a website, manual and case studies that are a digestible format for challenging technical content. The website, specifically, is filled with educational resources for community members, design professionals and government representatives. The site also features current projects that meet certification criteria and a community engagement area is currently in development.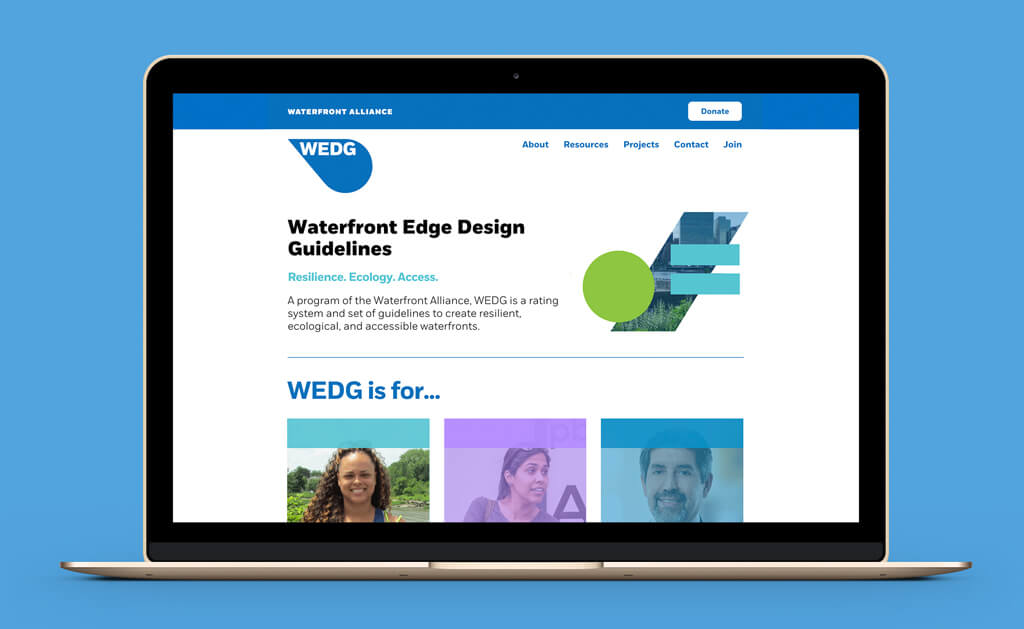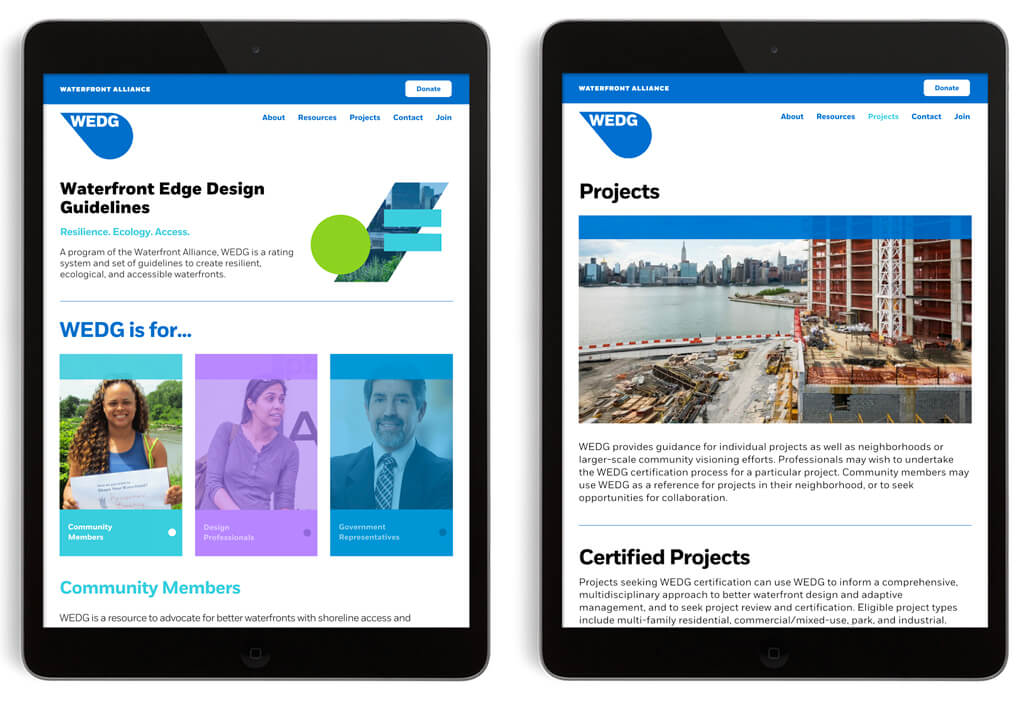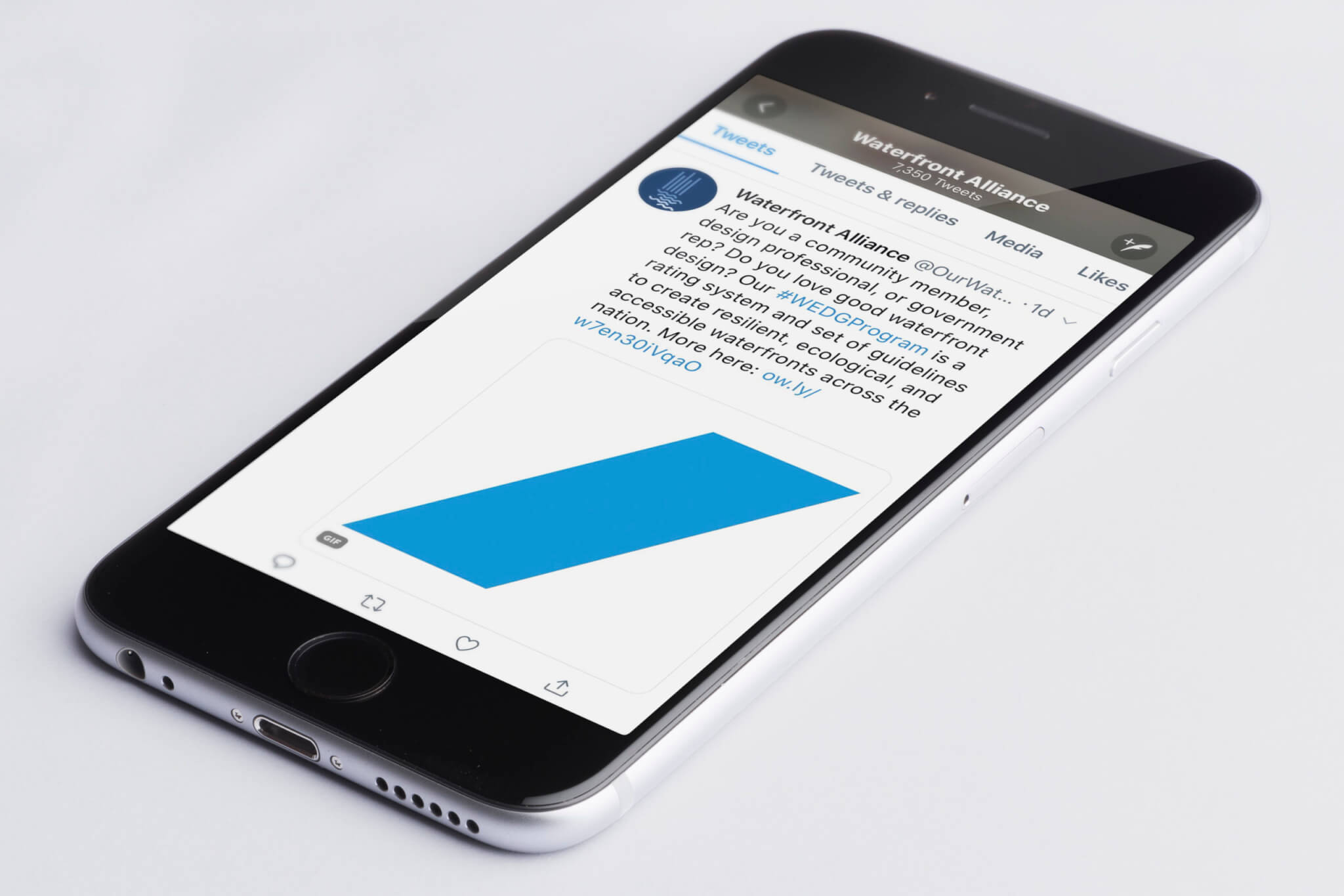 The WEDG manual for design professionals contains over 100 pages of diagrams and specific guidelines to produce better developments—these include Site Assessment and Planning, Coastal Risk Reduction, Community Access, Edge Resilience, Natural Resources and Innovation. As WEDG expands nationally, these tools will play an increasingly valuable role in scaling its mission.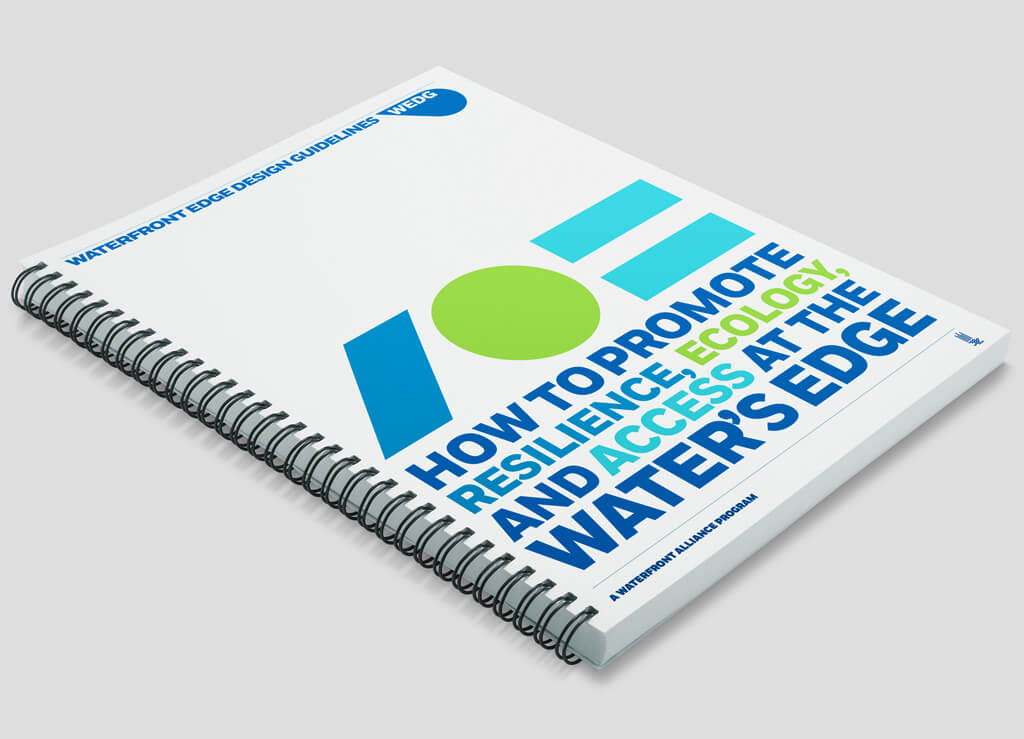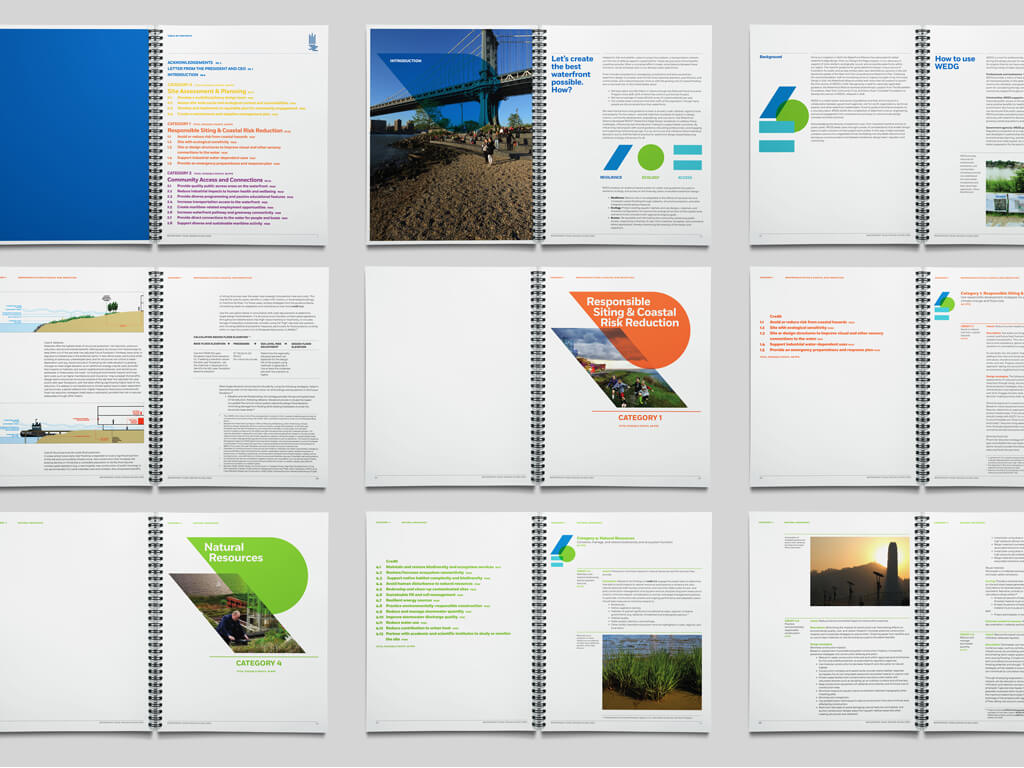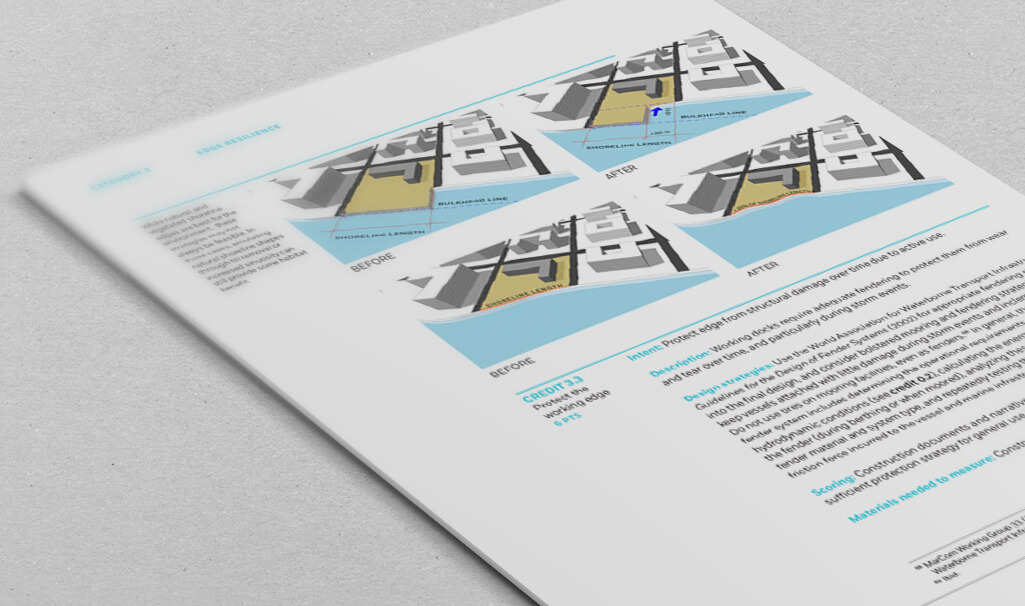 The program was written, researched and designed in conjunction with a number of architects, landscape architects, civil engineers and noted environmental scientists. Funding for the research came from The Rockefeller Foundation, Doris Duke Charitable Foundation and The New York Community Trust.
Unlike other rating systems, WEDG aims to be first and foremost a communication and advocacy tool in an era of rapid climate change and coastal urbanization, translating the best available science and waterfront design ideas into an accessible suite of best practices for developers, maritime businesses, professionals, government regulators and, most important, it drives community "demand" for better waterfronts.

We created a full
communication strategy
with digital engagement
tools, educational assets
and community empowerment resources.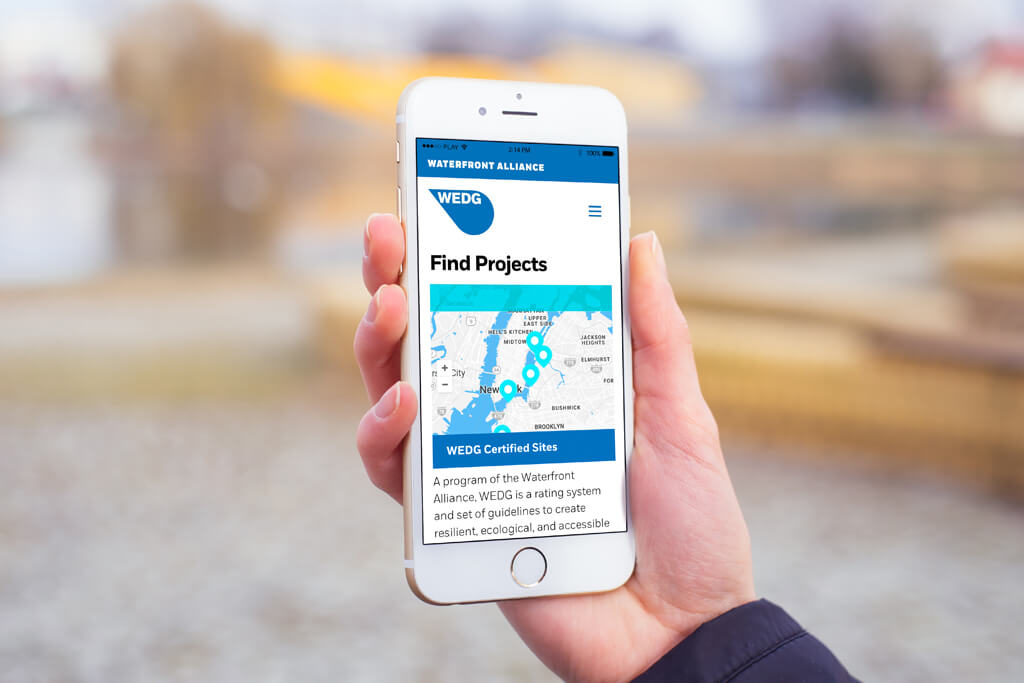 Credits: The Waterfront Alliance thanks the numerous experts who provided invaluable contributions and support to inform the ongoing development of WEDG: the WEDG Advisory Committee (please see the Acknowledgements in the Extended Manual for a full list of members), the Technical Work Group led by the Science and Resilience Institute at Jamaica Bay, The Waterfront Design Council, the Urban Land Institute's Technical Assistance Panel, and all of the Waterfront Alliance staff, including Jose Soegaard, design fellows Adam Molinski and Camille Esquivel. The Waterfront Alliance extends a special thanks to: Waterfront Edge Design Guidelines Program Manager, Kate Boicourt, and Waterfront Edge Design Guidelines Program Associate, Sarah Dougherty. Decker Design created WEDG's Phase 2 design, including an updated logo, brand tool kit, website design, manual design, environmental graphics. Pentagram designed WEDG Phase 1, including logo and manual design. The WEDG font is Fort, designed by Jeremy Mickel and available through vllg.com. Finally, the WEDG program is supported by the generosity of the following foundations: The Rockefeller Foundation, The New York Community Trust, and Doris Duke Charitable Foundation.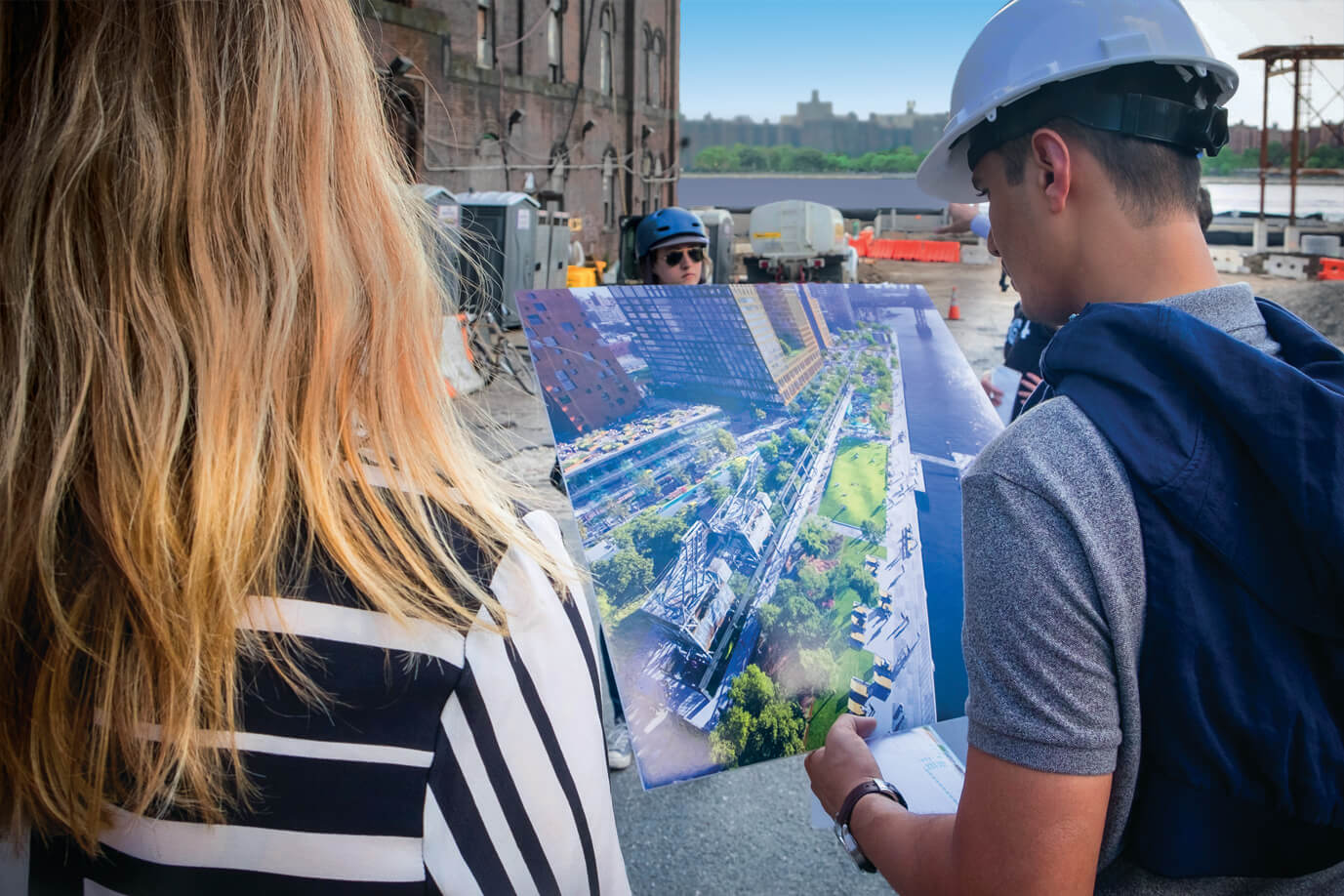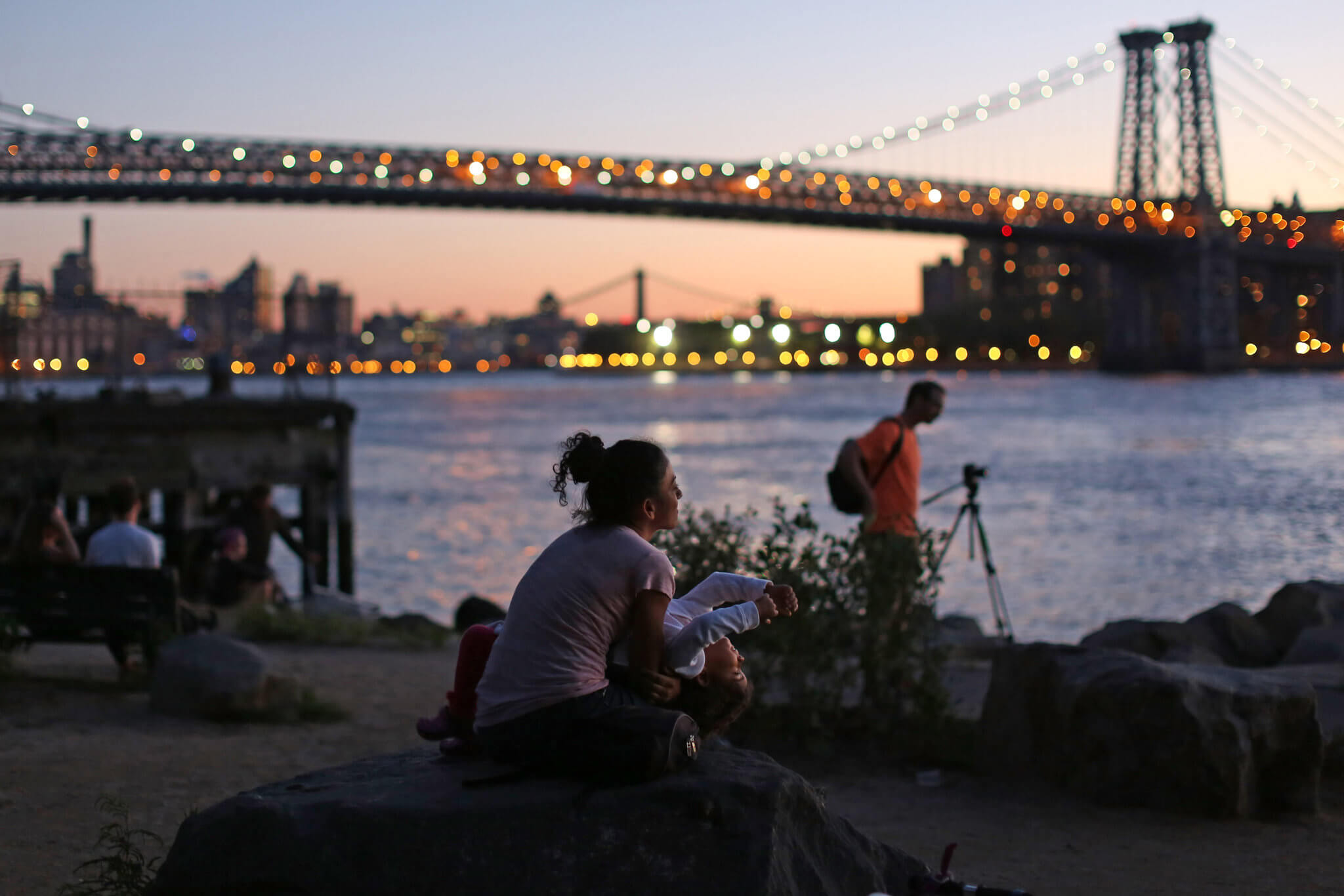 Have a project we can help you with?