Challenge
Blackstone portfolio company, Elevation Midstream, a privately held midstream energy company, came to us with the task to create a comprehensive ESG Report design to be used as a communication tool for both the community and the company.
Solution
An ESG Report was designed to substantiate how they met their targets, demonstrating their commitment to collaborating with local governments and communities to ensure an accountable and responsive working relationship, and focusing on minimizing environmental impact and promoting safety.
Result
The data was organized and the copy was rewritten to meet their targeted goals of the ESG Report design. Combined with authentic photography of sites and personnel, an extensive 44-page document of visuals, graphs and copy was delivered, which beautifully exemplified Elevation Midstream's dedication to their company-wide ESG commitment and met all regulatory requirements.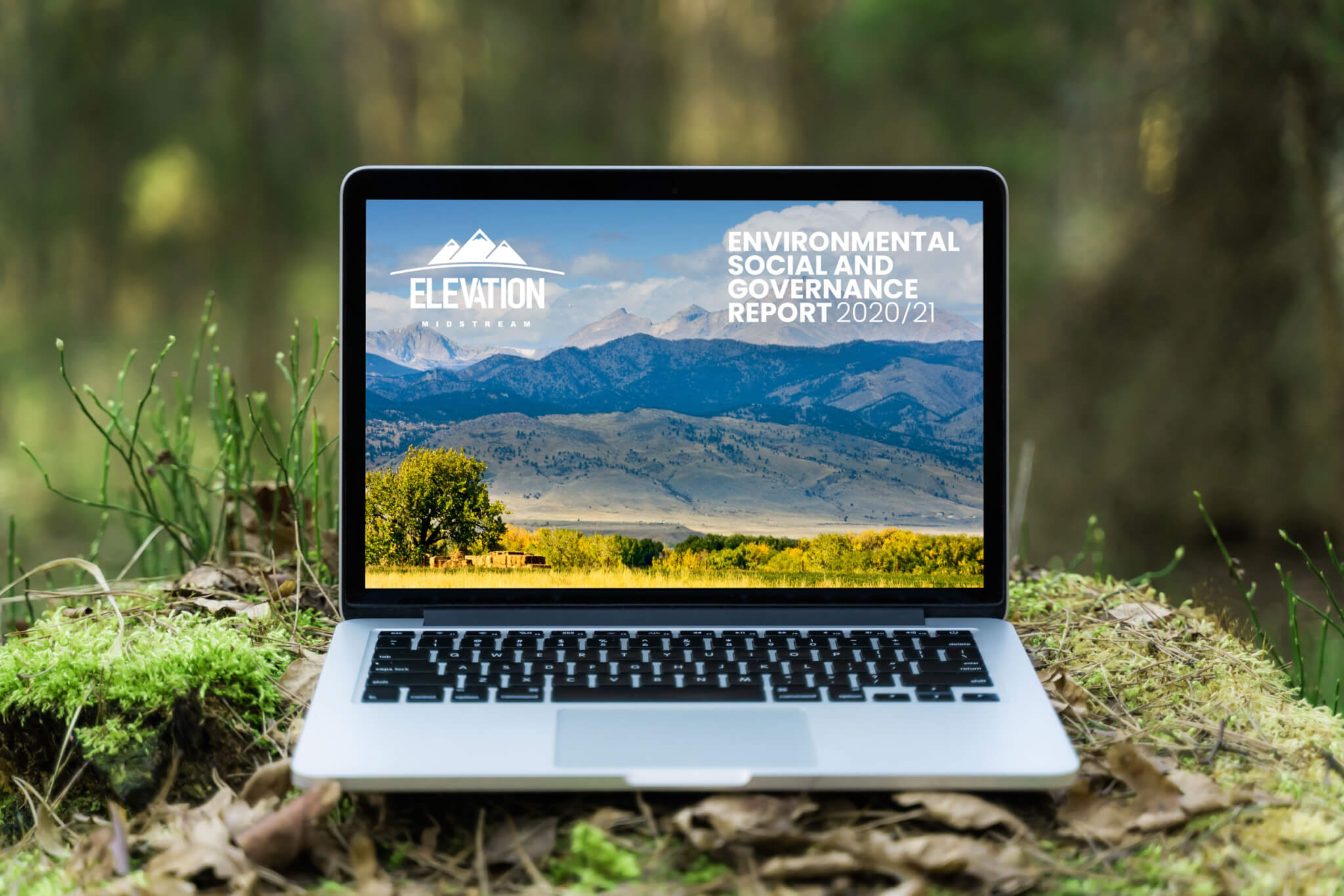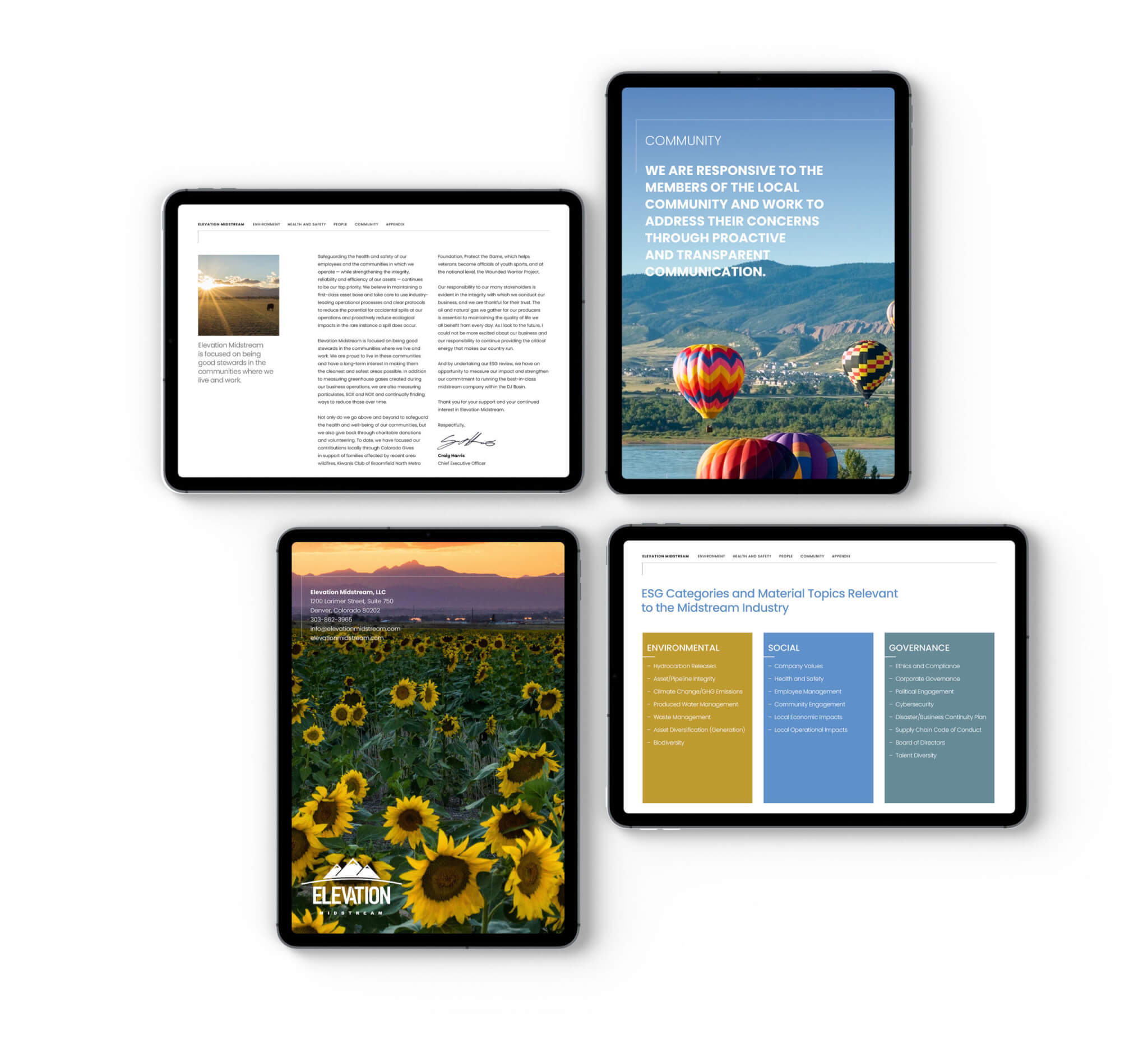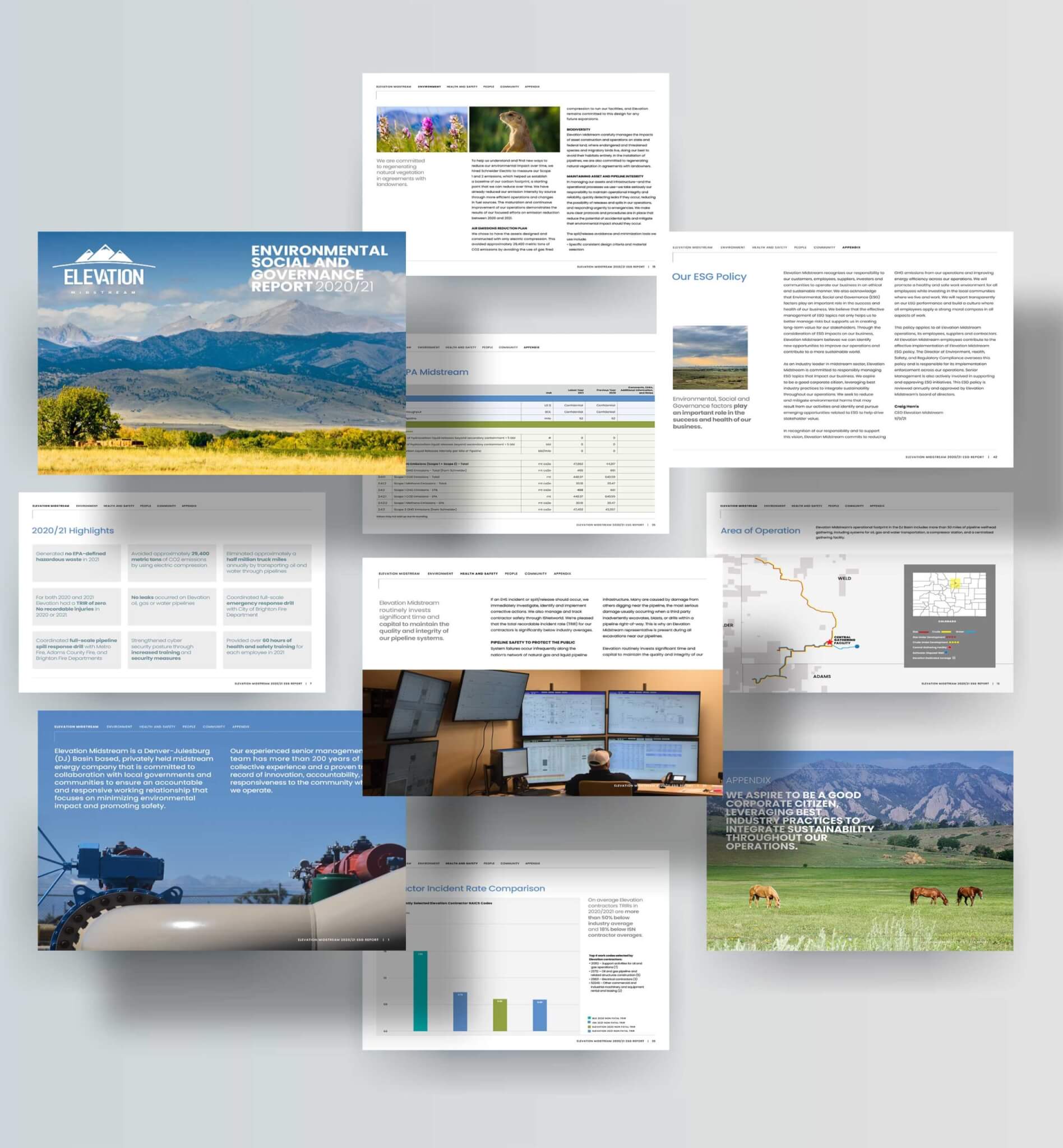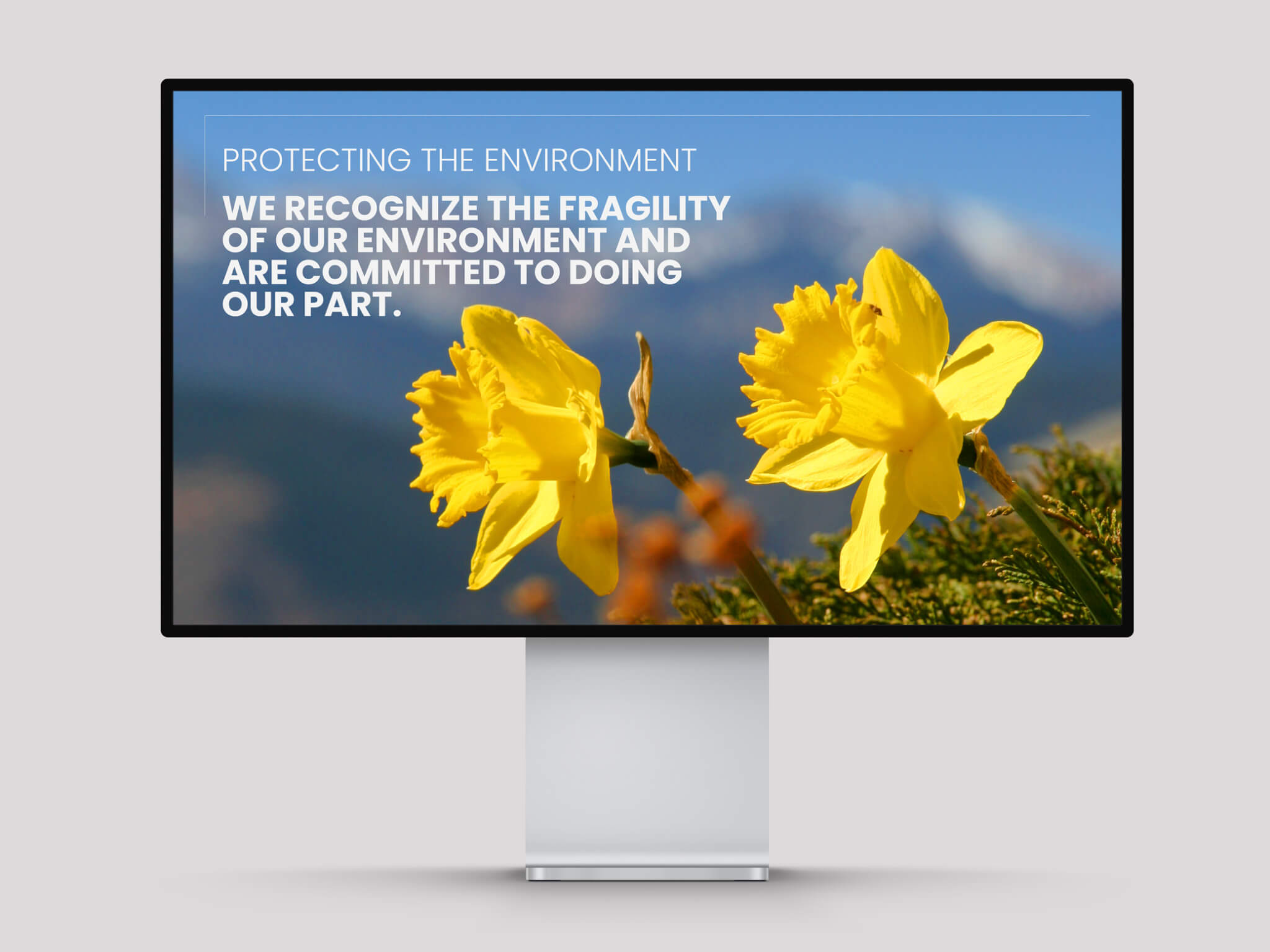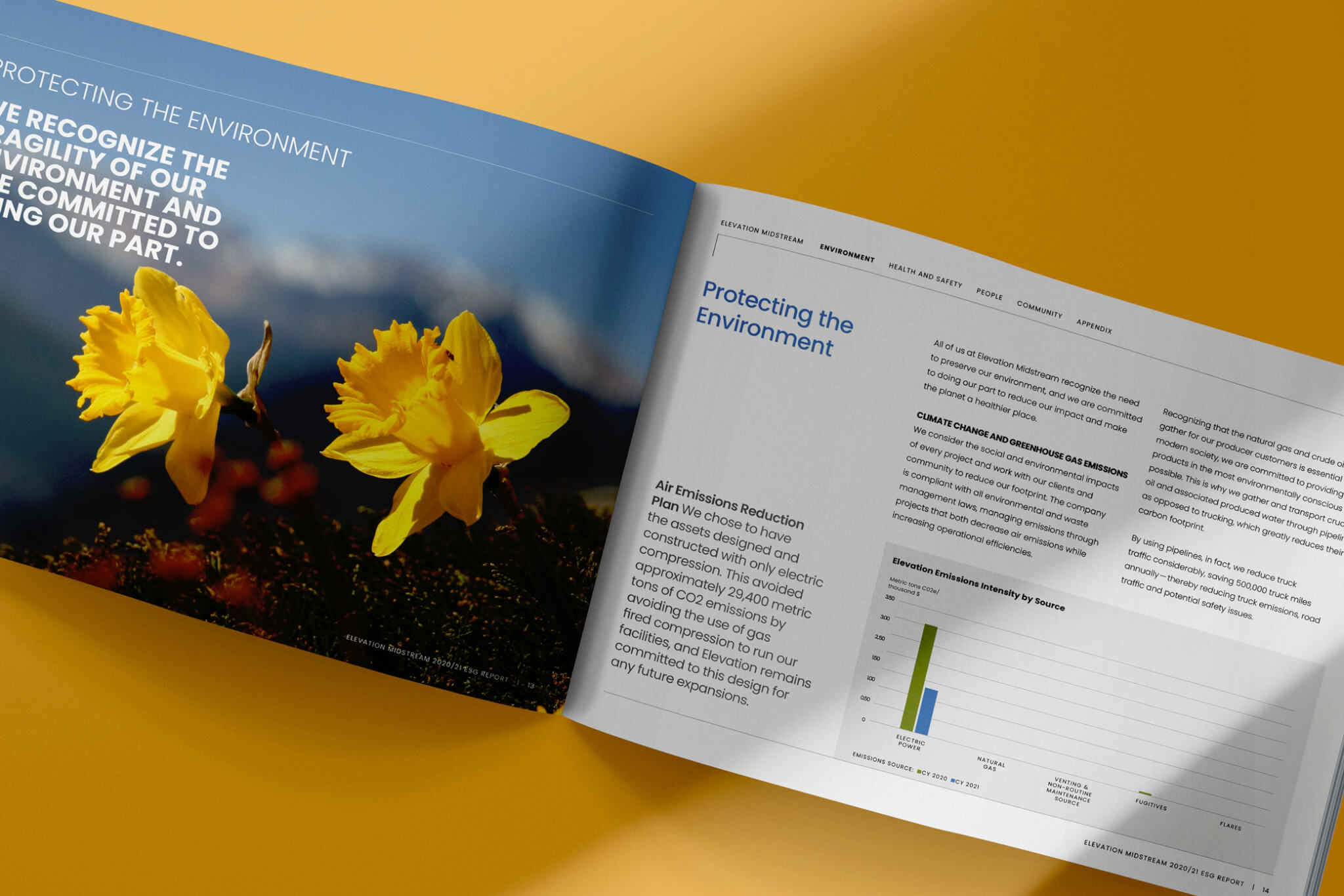 Credits:
Creative Director: Lynda Decker
Senior Designer: Kevin Lamb
Project Manager: Lani Tarrozi
Have a project we can help you with?