Challenge
Demonstrate the value of paper to the next generation of consumers who are digital natives.
Solution
Extend the highly successful Paper is Power campaign into the middle school environment by crafting an approach that emphasizes the value of paper to learn new skills.
Result
Our work resulted in a detailed curriculum consisting of workbooks and a teacher guide that has been exceptionally popular among educators and school districts.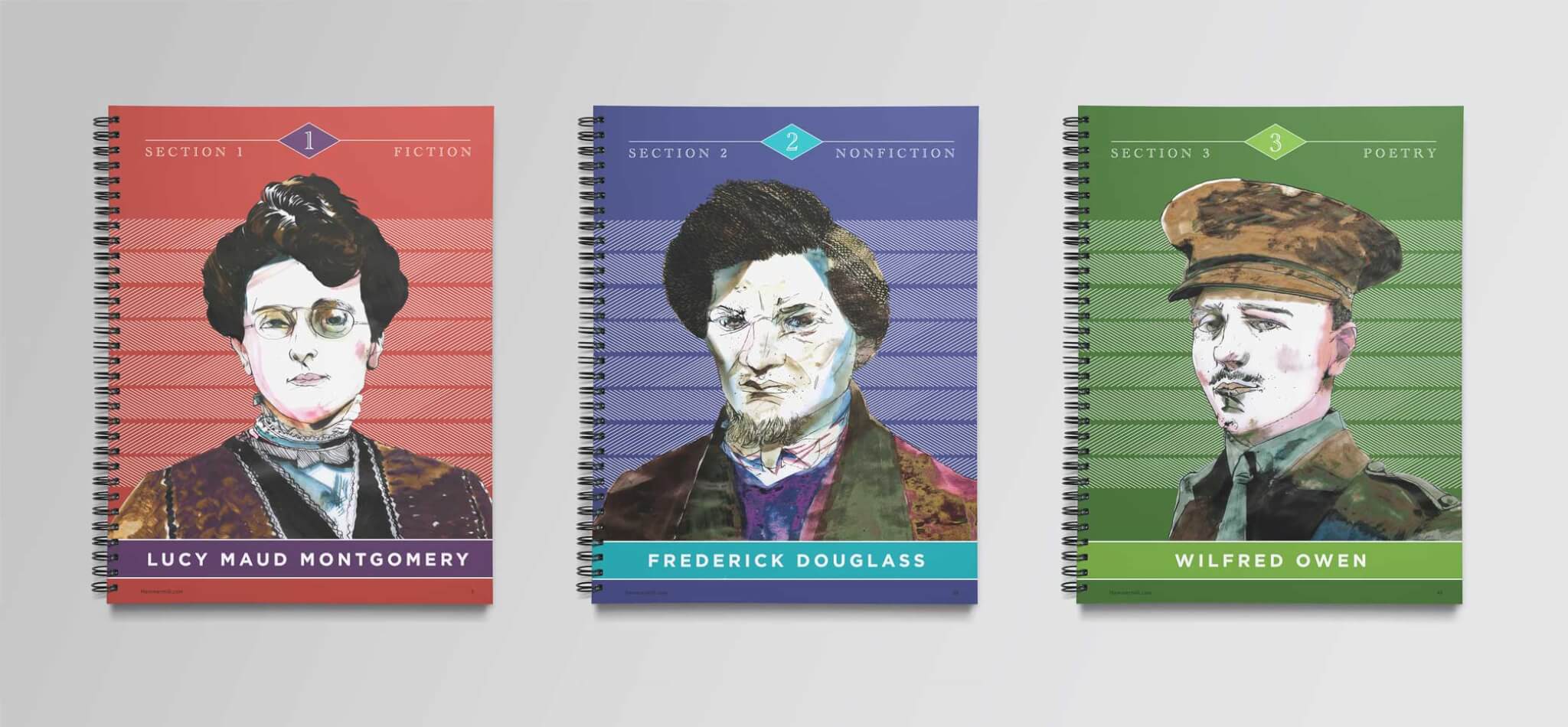 How do you convince young people, who are truly digital natives that paper has value in their world? How do you convince them that it has the potential to reinforce skills and make them more creative?
Paper is Power has become a dynamic educational campaign for International Paper's Hammermill brand. The first toolkit was targeted to elementary school students and taught them how paper is made from trees that are grown on farms specifically for that purpose. We substantiated the fallacy of "save a tree" thinking.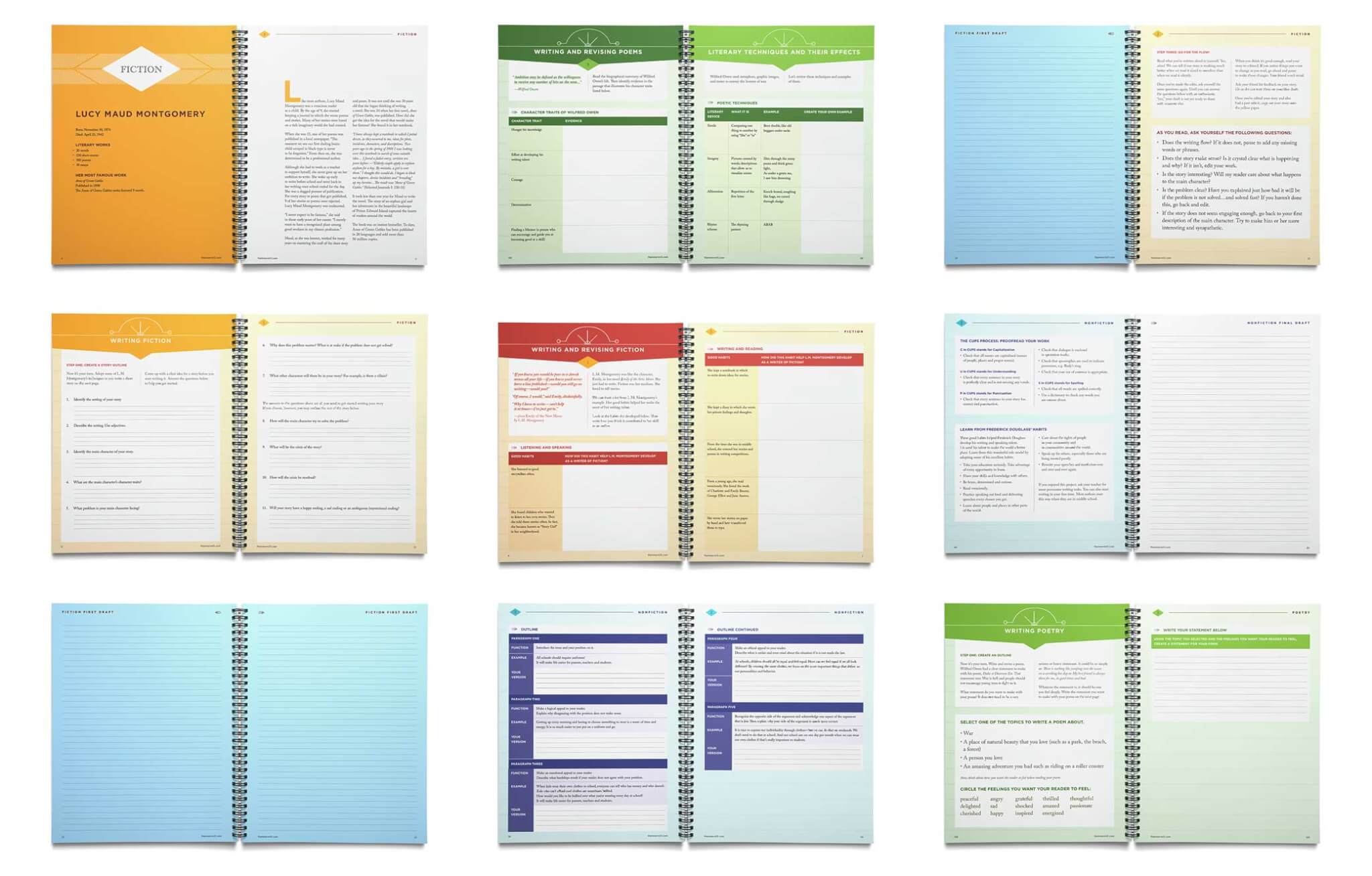 Paper is Power has become a dynamic campaign for International Paper's Hammermill brand.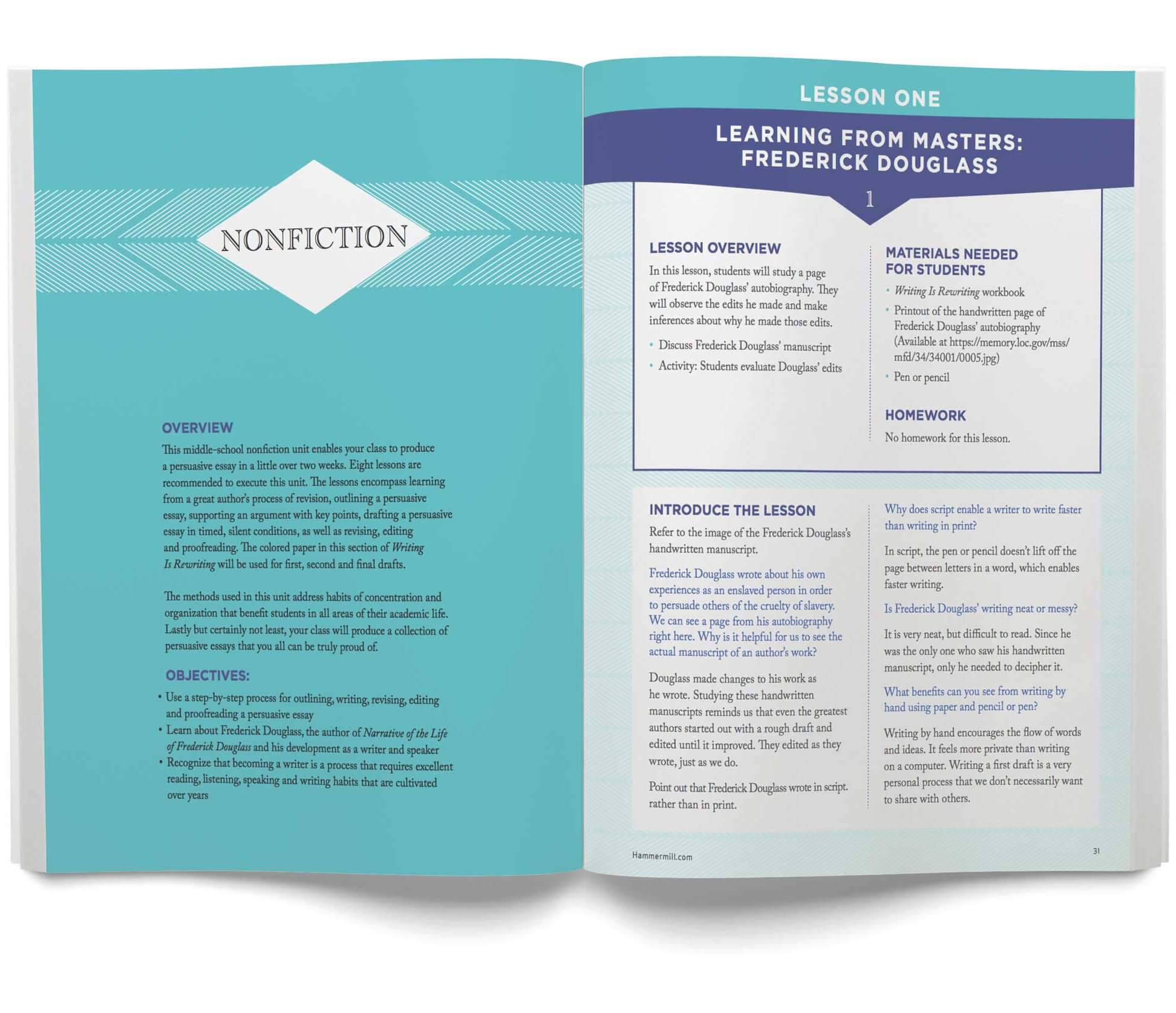 The second phase of the campaign is directed at middle school students. "Writing is Rewriting" is designed to conform to the United States Common Core English Arts Curriculum. Through a series of exercises it demonstrates the cognitive and creative benefits of using paper over screens in a learning environment.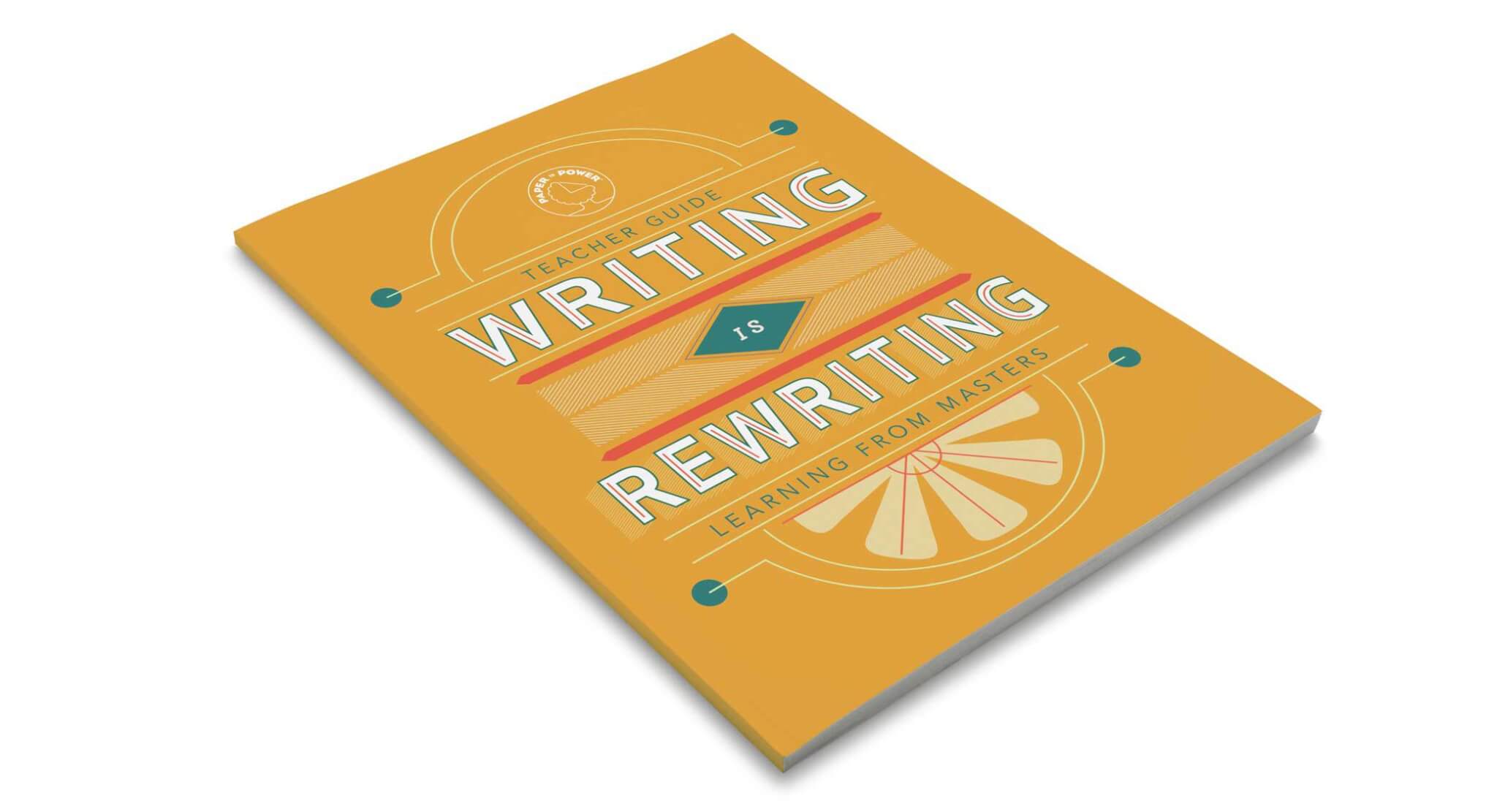 We selected three authors studied in middle school, Lucy Maud Montgomery, who wrote fiction and the literary masterpiece, Anne of Green Gables. The second writer chosen was Frederick Douglass, known for his non-fiction and speechwriting. The last author was Wilfred Owen, a poet. The workbook takes students through the exercise of writing a first draft, then subjecting their work to peer review. Incorporating feedback from teachers and other students, they complete a second draft, and then a final draft. Each draft is distinguished by the use of a different color paper; first blue, yellow and then white for the finished assignment.
An eighty-eight page Teacher's Guide accompanies the workbook and offers classroom guidance and discussion prompts. The program has been widely accepted and was adopted through the State of Montana's school system. Teacher conferences, such as the Association for Supervision and Curriculum Development, the National Council of Teachers of English and the National Association of Independent Schools, have received it enthusiastically.
You can order your copy from Hammermill here
5000
Workbooks Distributed
2000
Middle School Teachers
Have a project we can help you with?